Change the way your business communicates
A flexible, scalable, cloud-based UCS VoIP solution for your growing organization.
Enter the void
VoIP

!

Our goal is to provide a modern full-featured unified communications solution so you don't have to worry about handling daily maintenance and phone rental payments.
Flexibility
MonkeY Voice is designed to offer the best fit for your business. You can leverage the IP PBX deployment model that best suits your specific IT environment.
Virtualization Ready
MonkeY Voice's application can be installed on physical and/or virtual servers residing in a data center or on-premises.


Reliability
Each switch and function can have an independent call processor. In case of network failure, the system continues to place and receive calls on the Public Switched Telephone Network (PSTN).
Scalability
Our distributed architecture can scale from a unique, on-site, appliance-based IP PBX to multiple self provisioned platform with no single point of failure.
Role-based controlled Admin Dashboard
Real-time access to everyone in the organization, on or off the premises.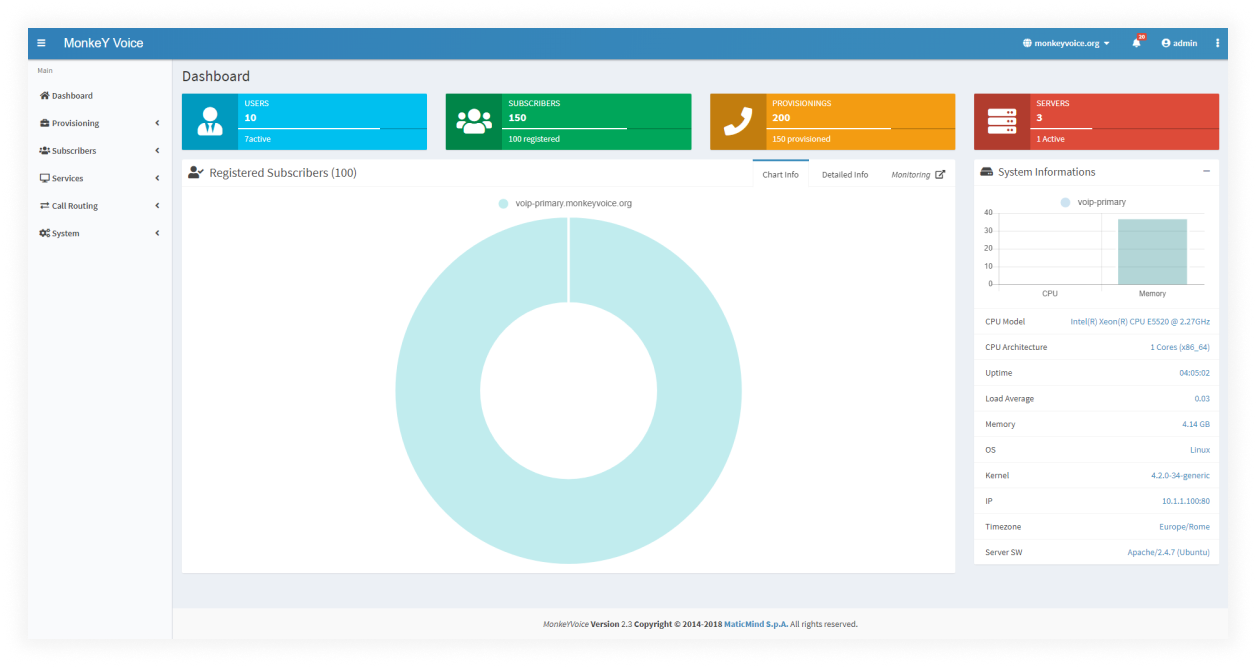 Scalable Configurations
User friendly interface, monitoring, quick device setup, RegEx Dialplan.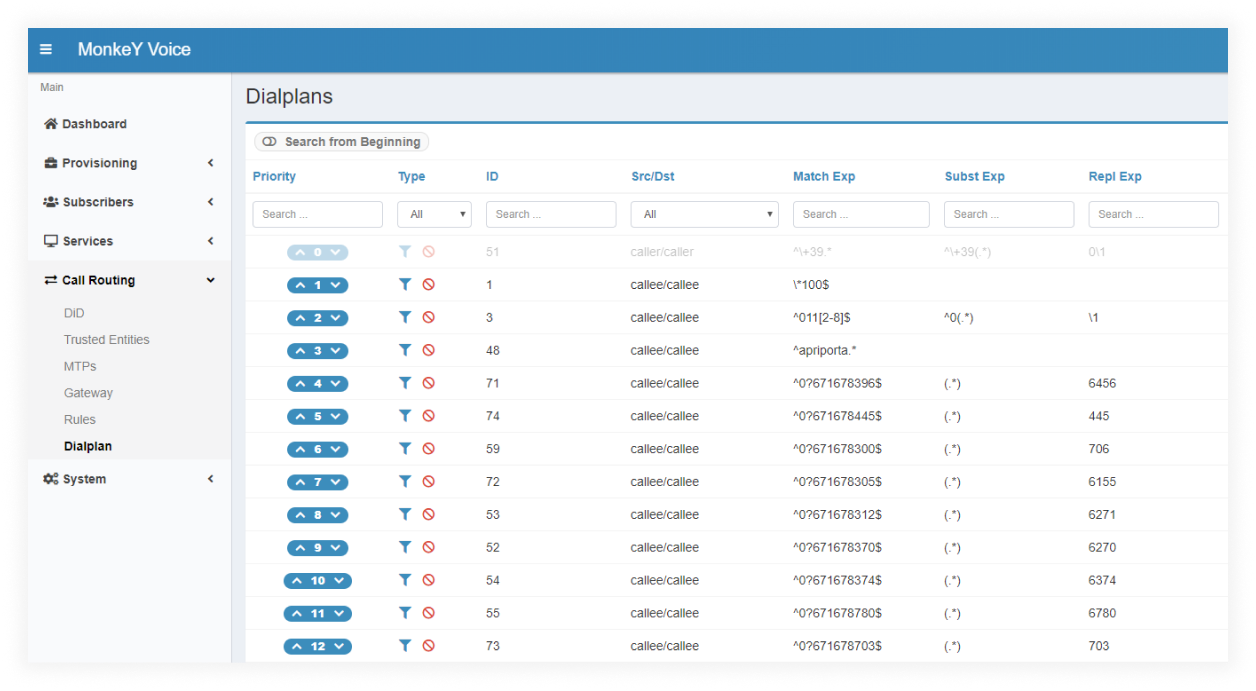 User Portal
Browser integrated UC suite, webchat, fax service, desktop and mobile clients. Work when, where, and how you want.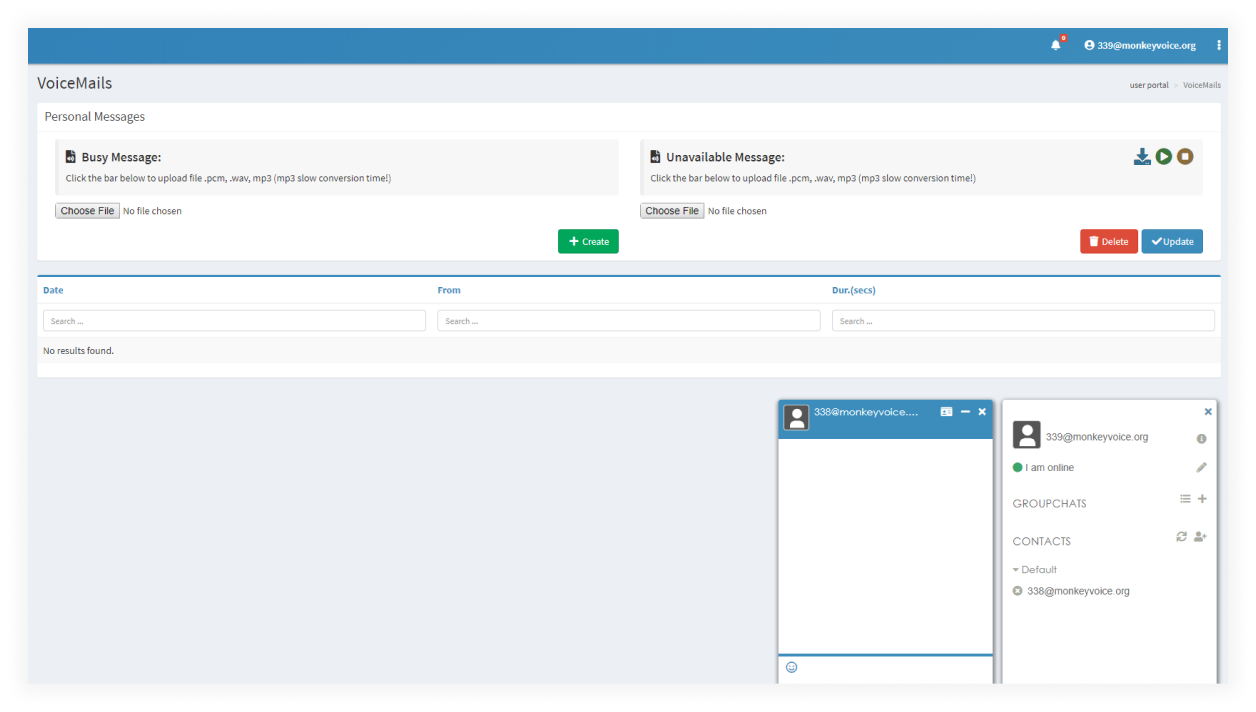 Audio Bridge
Web-based Virtual Meeting solution: conference rooms, web calls and conference planning.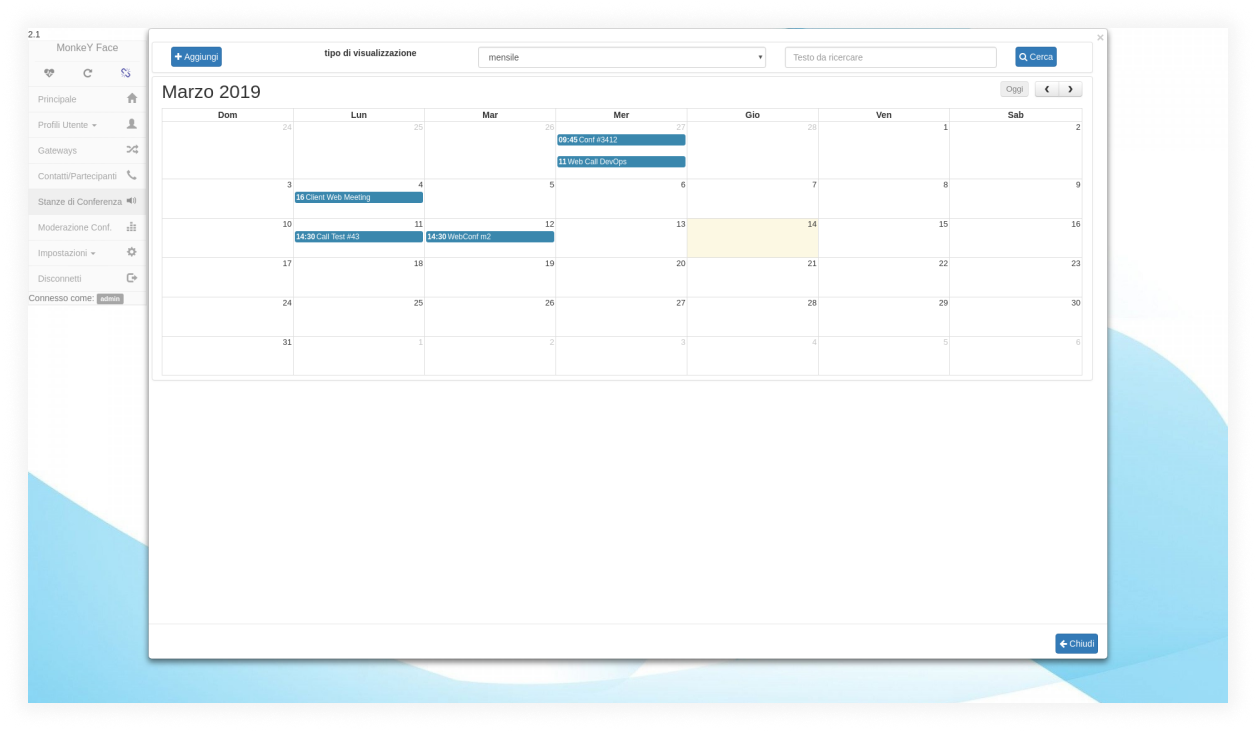 SIPXtend
An extendible automated performance testing tool, voice and data traffic analyzer.